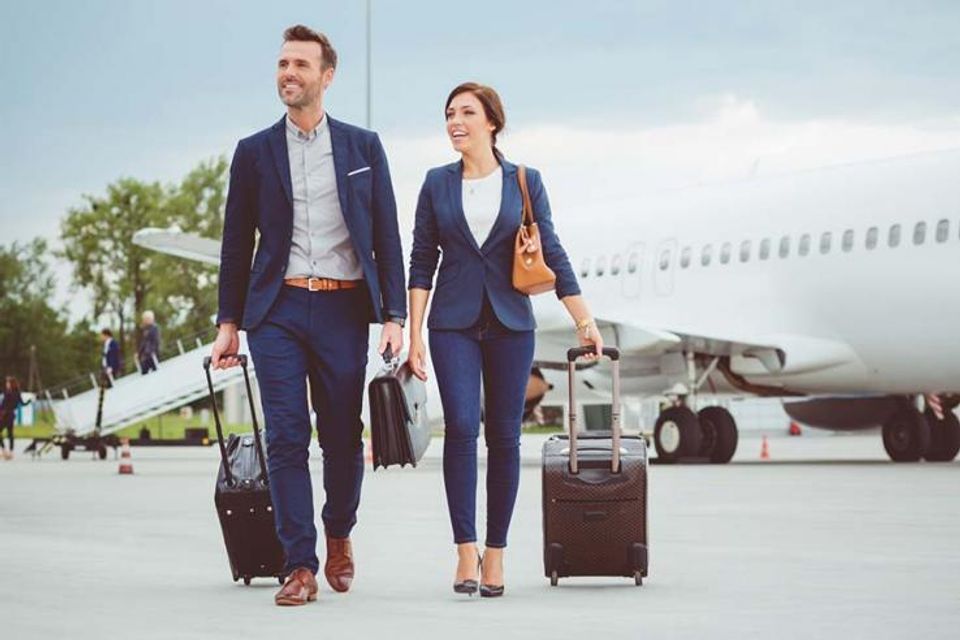 Enjoy Reliable Airport Transportation with Friendly Transportation Services in St. James, NY

Depend on us for top-notch airport transportation. Our legacy in offering stellar service ensures your journey is more than just a commute – it's a delightful experience.

The Friendly Advantage:
Mobile Office: Our luxury sedans, limousines, and sprinters serve as your moving workspace. Conduct meetings, entertain clients, or review documents, all while we drive.
Always On Time: Punctuality is our hallmark. Let our skilled chauffeurs navigate busy streets, ensuring timely arrivals and departures.
Hassle-Free: Forget parking woes. Our door-to-door service guarantees comfort and convenience, with our chauffeurs expertly managing the wheel.
Luggage Assistance: Traveling light or heavy? We manage your baggage, letting you focus on your journey ahead.
Premium Comfort and Safety
Our fleet boasts plush limousines, ensuring comfort and elegance in every ride. Meticulously maintained for both short and extended trips, our vehicles cater to your specific needs. Safety is paramount, and our chauffeurs practice defensive driving to ensure you reach your destination securely.

Choose Friendly Transportation Services and elevate your airport commute. For a seamless experience, book with St. James' trusted transportation choice today.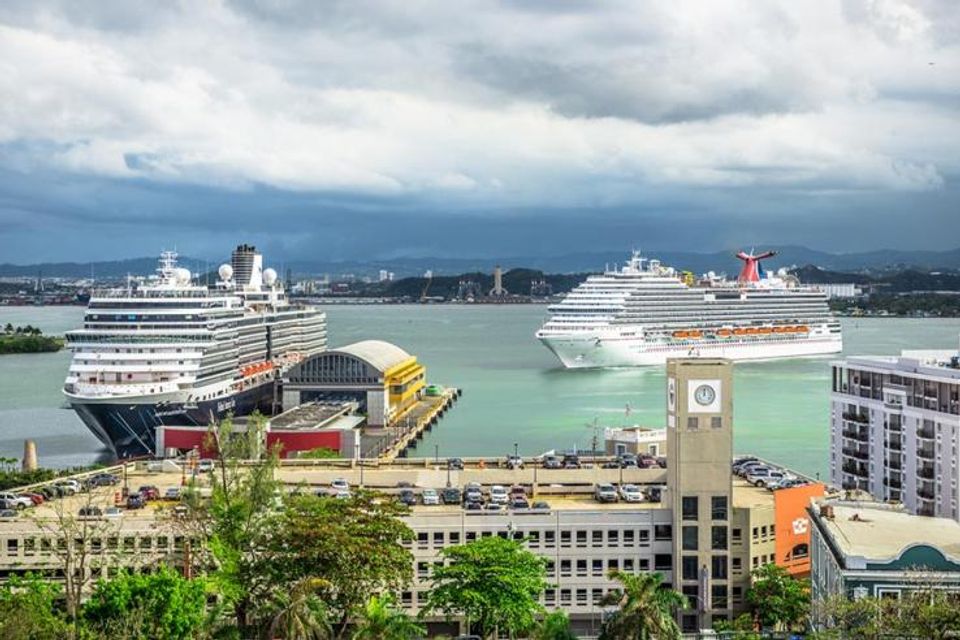 CRUISE PORT TRANSPORTATION
Cruise Port Transportation in New York with Friendly Transportation Services: Your Gateway to Global Adventures

NYC's bustling cruise port is your embarkation point for Bermuda, Canada, the Caribbean, Europe, and more. With years of experience, we're St. James' top choice for cruise port rides from New York, Long Island, and the tri-state region.

Effortless and Affordable Journeys
Prompt Pick-ups: Our punctual, trained chauffeurs ensure a seamless drive to NYC's cruise terminals from Long Island, New Jersey, Connecticut, and beyond.
Flexible Fleet: From luxurious sedans for intimate trips to SUVs, vans, and motor coaches for larger parties, we cater to all group sizes.
Stress-free Starts: Navigating the port, especially during peak times, can be daunting. With our intimate knowledge and door-to-door service, we guarantee timely arrivals.
Exceptional Value: Compare us with taxis or the cost of cruise port parking – our service offers unmatched value. Public taxis may delay, and personal navigation can be challenging. Instead, experience convenience with us.
Ride in Luxury and Ease
Imagine an impeccable sedan arriving at your doorstep, a courteous chauffeur assisting with your luggage, and a plush seat waiting for you. Now, just relax, anticipating your upcoming adventure.

Many returning patrons attest to our unbeatable value. As the leading name in cruise port transportation in the New York area, we promise reliability, luxury, and satisfaction.

Embark on your cruise with ease and elegance. Contact Friendly Transportation Services in St. James, NY today!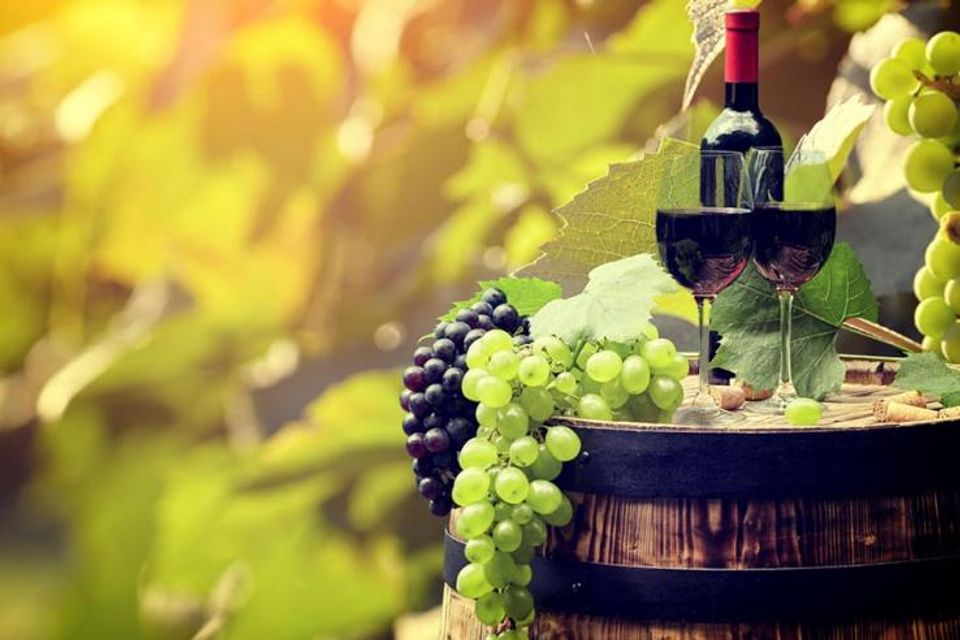 Discover Long Island's Best Wineries with Friendly Transportation Services' Winery Tours in St. James, NY

Experience luxury and safety with our chauffeured tours through the famed wineries of St. James and the greater Long Island area. From prestigious vineyards to hidden gems, let us guide you through New York's rich winery scene.

Popular Wineries Include:
Pugliese Vineyards: A family-owned North Fork gem since 1980, renowned for multiple award-winning wines.
Raphael: Birthed from John Petrocelli's vision and a nod to Italian roots, it promises quality with every sip amidst Mediterranean-inspired surroundings.
Macari Vineyards: Home to the Macari family's 500-acre vine stretch, this vineyard offers breathtaking views of the Long Island Sound.
Castello di Borghese: Nestled in an old potato barn, experience vineyard walks and rotating art exhibits all summer.
City Winery NYC: A unique urban experience with in-house wines, a Mediterranean restaurant, and live music.
Baiting Hollow Farm Vineyard: Enjoy wines in a rustic 19th-century farmhouse setting, with live summer music and retired thoroughbred horses.
Ready for the ultimate New York winery tour? Friendly Transportation Services ensures comfort with our luxurious limos and sprinters, coupled with top-notch safety from our expert chauffeurs.

Experience Long Island's best with us. Book your winery tour in St. James, NY today!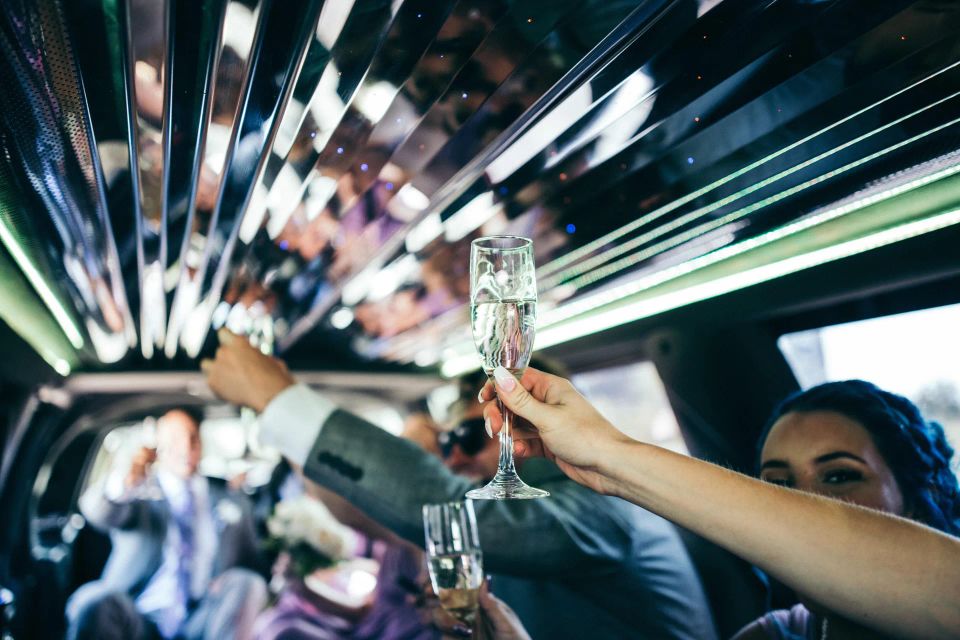 Enjoy Memorable Nights on the Town in Long Island & NYC with Friendly Transportation Services

Venturing out in the city? From vibrant club hopping to intimate date nights, Friendly Transportation ensures your journey becomes an unforgettable part of the experience. Arrive in style with our elegant vehicles, turning heads and setting the mood for your evening.

Why Choose Us?:
Endless Party Mode: Keep the festivities alive, whether you're clubbing, celebrating with friends, or enjoying a romantic evening. Every moment, including transit, feels like a celebration in our plush vehicles.
Sleek Fleet: Choose from sleek limousines or spacious Mercedes sprinter vans, each equipped with luxe seating, climate control, and an ambiance tailored for your night out.
Expert Chauffeurs: Beyond just driving, our chauffeurs are your night's concierges. With knowledge of the city's hottest spots, they ensure timely arrivals, great recommendations, and service with a genuine smile.
Spotless Reputation: We pride ourselves on maintaining impeccable vehicles and ensuring you're transported effortlessly and safely. Trust our long-standing expertise for your city adventures.
For a seamless, exhilarating night in Long Island or NYC, book with St. James' premier transportation service. Revel in the luxury, safety, and comfort we guarantee.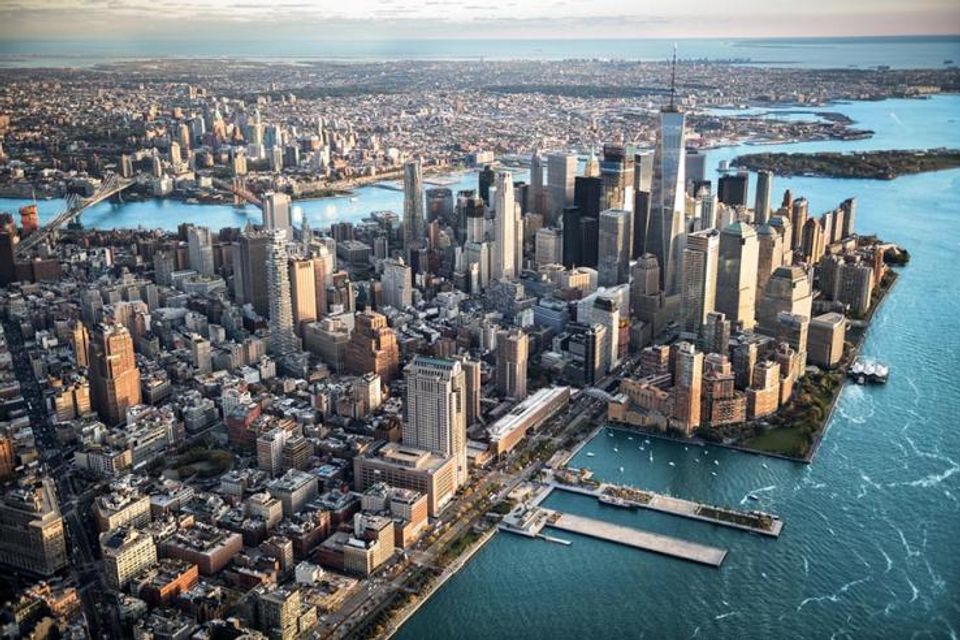 Explore NYC with Friendly Transportation Limousine Services

Discover the charm of New York City with our exceptional NYC trips designed for locals and tourists alike. From iconic landmarks to renowned shopping spots and dining destinations, our knowledgeable chauffeurs ensure you experience every facet of this vibrant city.

Your Ultimate City Adventure:
Seamless Exploration: Enjoy door-to-door convenience and skip the navigation hassle. Our expert chauffeurs guide you through the city's wonders, making sure you don't miss a beat.
Tailored Experience: Whether you're a small group or a larger gathering, our safe and professional chauffeurs enhance your journey, allowing you to relax and immerse yourself fully in the city.
Chauffeurs as Guides: Our friendly and courteous chauffeurs are your local guides. They offer insights, suggestions, and ensure your schedule is on track, making your trip memorable and enjoyable.
Luxury on Wheels: Our exquisite fleet includes luxurious limousines that exude sophistication. From stylish interiors to impressive exteriors, arriving in our vehicles is an experience in itself.
The Joy of Effortless Travel
Imagine touring the city without worrying about driving or navigating crowded streets. Our vehicles are designed to accommodate your group comfortably, ensuring a fun-filled journey.With a commitment to safety and luxury, our well-maintained vehicles and skilled chauffeurs ensure you have the perfect NYC trip.

Embark on a stress-free journey with Friendly Transportation Services. Book with us today and experience the city like never before!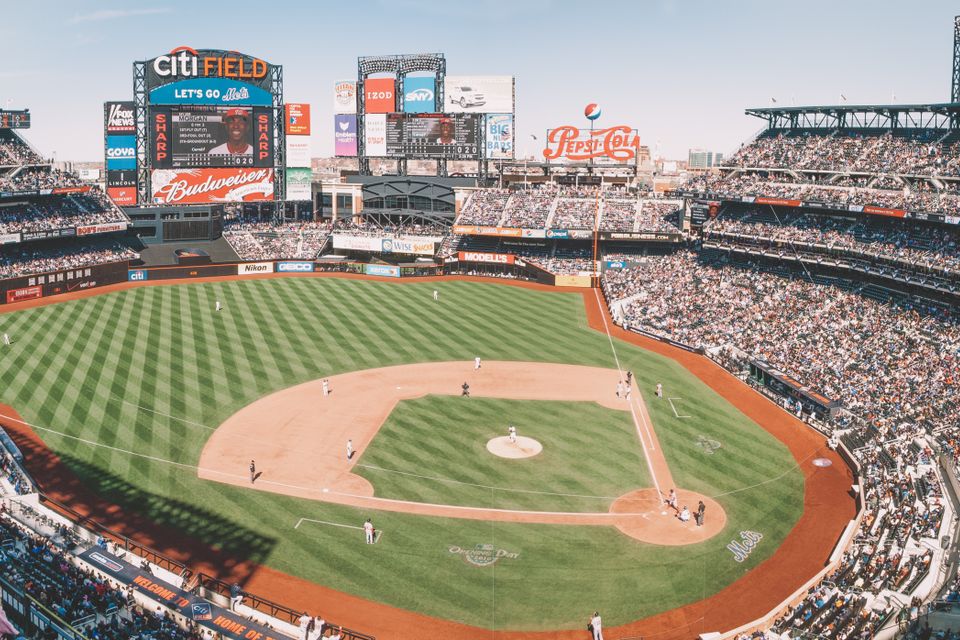 SPORTING EVENTS & CONCERTS
Seamless Sporting and Concert Adventures with Friendly Transportation in St. James, NY

Immerse yourself in the enchantment of Citifield Stadium in Queens and legendary Yankee Stadium in the Bronx, home to baseball icons like Babe Ruth. Experience the energy of Barclays Center in Brooklyn, hosting premier concerts, basketball showdowns, championship boxing, and family entertainment, all intricately woven into the city's fabric.

Unforgettable Moments Await
Stress-Free Transfers: Navigate event crowds and city traffic effortlessly with our luxury limousines, ensuring you arrive and depart in harmony with the excitement. Let our chauffeurs handle the transportation logistics, so you can focus solely on enjoying the event.
Tailored Experiences: Whether it's a small group or a larger gathering, our professional chauffeurs provide safe and enjoyable journeys for everyone, allowing you to focus on the event itself. Our services cater to your group's needs, ensuring a comfortable and memorable experience.
Local Insights: Our courteous chauffeurs double as knowledgeable local guides, offering insights and recommendations to make your NYC adventure truly memorable. Benefit from insider knowledge as our chauffeurs share tips and insights about the city's vibrant scene.
Luxury on Wheels: Experience sophistication like never before in our exquisite fleet of limousines, ensuring you arrive in style and comfort. Arrive at the event in elegance, surrounded by luxury and relaxation in our meticulously maintained limousines.
Book Your Adventure
Experience the grandeur of NYC's finest events with Friendly Transportation Services in St. James, NY. Book now and embark on a journey that matches the exhilaration of sporting events and concerts, elevating your entertainment experience to new heights.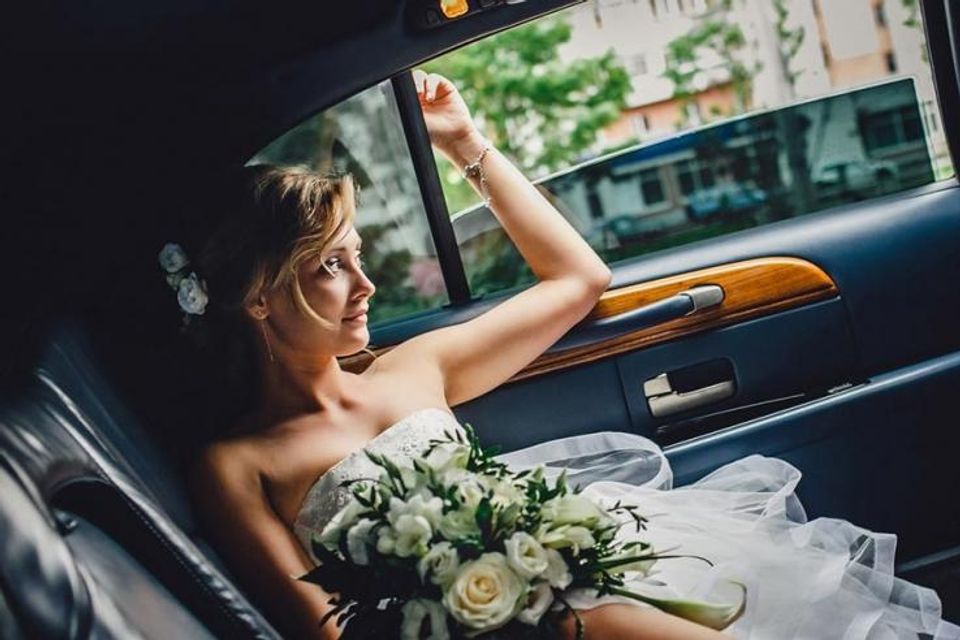 Elegance and Ease on Your Wedding Day with Friendly Transportation in St. James, NY

When you seek wedding transportation in Long Island that's trustworthy and delightful, Friendly Transportation Services has the ideal solution tailored just for you. Amidst the challenges of wedding planning, securing flawless transportation shouldn't be one of them. Our services are customized to your unique needs, offering an array of advantages to ensure your special day is etched in memory.
 
Celebrate in Style and Comfort: Elevate your wedding experience by gathering your party for pre- and post-event celebrations. Even if you and your partner choose separate limousines, create a space for your wedding party to revel long after you've departed.
A Touch of Luxury: Enhance your wedding's elegance with a limousine that epitomizes class and style. Whether exclusively for you and your partner or for your entire wedding party, revel in the opulence of this special touch on your exceptional day.
Arrive in Blissful Comfort: Swap driving stress for lavish comfort. Our grand limousines provide ample space to relax and unwind, ensuring your journey aligns with your meticulously planned day.
Professional Chauffeurs: Your day's success is our chauffeurs' mission. Punctuality, impeccable service, and a commitment to your needs are their hallmarks.

Choose the Best for Your Wedding
Opt for wedding transportation Long Island trusts by selecting Friendly Transportation Services. Our safe, opulent, and comfortable offerings, guided by expert chauffeurs, ensure your day unfolds seamlessly. Book your journey today and ensure that your wedding day radiates sophistication, ease, and unforgettable memories.
CORPORATE EVENT TRANSPORTATION
Elevate Your Corporate Experience with Friendly Transportation in St. James, NY

When it comes to corporate event transportation, securing the finest option is paramount for your team's comfort and safety. Navigating the bustling streets of New York, Long Island, and the Tristate Area can be daunting, but with our professional chauffeurs, your employees can arrive hassle-free and punctual.
 
Time is Money: In the corporate world, time is invaluable. Our corporate event transportation in Long Island guarantees punctuality, luxurious interiors, and impeccable professionalism.
The Pitfalls of Taxis: Avoid the drawbacks of traditional taxis, such as high costs and subpar cleanliness. Our meticulously trained chauffeurs exceed taxi drivers in professional courtesy and expertise.
Crafting the Optimal Experience: Planning a corporate event requires meticulous attention to detail. Don't compromise on transportation. Trust our professionals to escort you, your team, and esteemed guests safely and stylishly to your destination.
Exemplary Fleet and Chauffeurs: Our company boasts a diverse fleet, from sedans to limousines to SUVs, catering to your specific size and style requirements.
Reserve your journey online or over the phone, offering you and your team a stress-free and streamlined experience.
Choose the premier choice for corporate events transportation in St. James, NY. Contact us today to ensure that your corporate events receive the elegance, punctuality, and flawless service they deserve.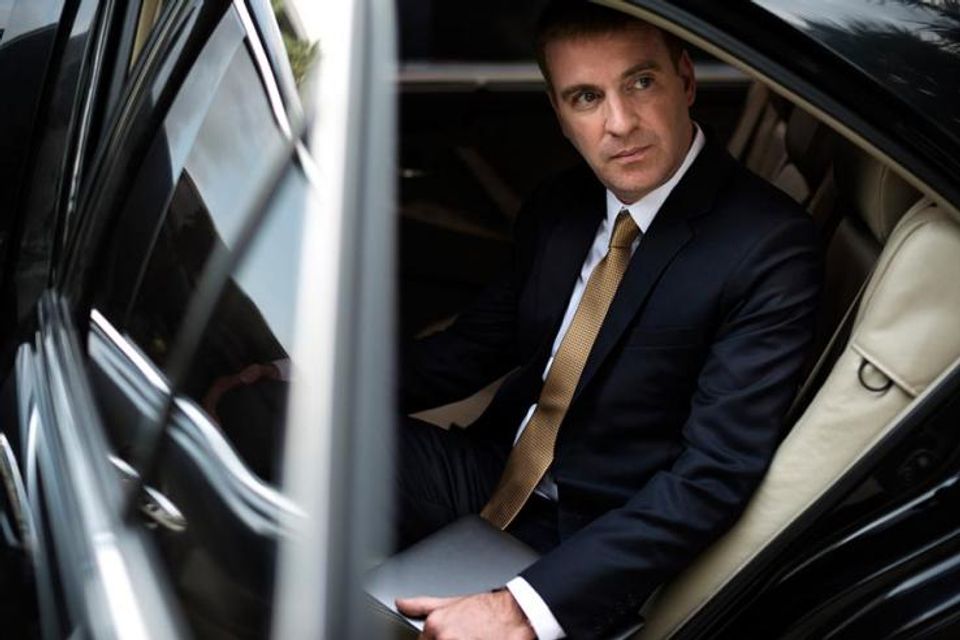 Unveiling a Luxurious Ride with Friendly Transportation in St. James, NY

Experience the privilege of our distinguished New York shuttle services, an embodiment of the city's allure. Delight in the knowledge that you'll travel in sophistication and comfort en route to JFK or the emerging LaGuardia airport, a sentiment only comprehensible to those who appreciate our limousine services' finesse.
 
Effortless Airport Transfers: Navigating the harrowing journey to JFK independently can quickly transform into a nightmare. Our professional chauffeurs alleviate this concern by ensuring your timely arrival, sparing you the agony of unforeseen traffic delays.
Elevated Shuttle Experience: Our loyal clientele attests to the unrivaled excellence of our Long Island shuttle services within New York's competitive limousine industry. It's a reputation well-earned through a meticulous focus on delivering distraction-free transportation.
Personalized Attention: Our chauffeurs are adept at tailoring the shuttle experience to your preferences. Whether you seek a quiet ride or engaging interaction, they adapt seamlessly to ensure your comfort.
Beyond the City Limits: While New Yorkers are a cornerstone of our clientele, we also serve out-of-town guests exploring Long Island and New York City. From New Jersey casinos to Long Island's picturesque wine country, our shuttle services cater to a diverse array of destinations.

Experience Elevated Transportation
Our extensive list of loyal and returning clients underscores our unwavering commitment to providing superior limousine shuttle services. Beyond the ordinary, our mission is to redefine your perception of transportation. Book with Friendly Transportation to experience an exceptional journey that remains unmatched in its dedication to luxury, reliability, and unparalleled service.
READY TO BOOK YOUR NEXT RIDE?